Quick Breakdown: NBA Awards
advertisement
Regardless of when you would like to see the NBA awards handed out, Monday night marked another series of awards handed out at the annual NBA Awards Night. Here's a quick breakdown of the night's festivities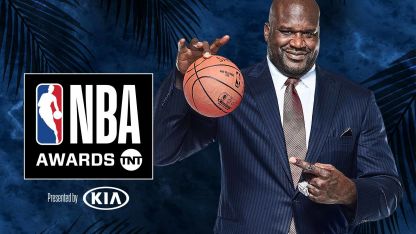 Shaq as a host:
Shaq is a funny person, and that filled some major holes in the idea of a ninety minute NBA awards show. Rapping in Auto-Tune was an interesting move, but perhaps the most eyebrow raising moment was joking about his own divorce. Aside from joking that his ex-wife is a great house keeper ("she kept the house in Orlando, kept the one in LA"), Shaq relied mostly on clowning Charles Barkley. Shaq stepped a bit further into the water with his "LA lost their Balls (i.e. Lonzo and Pops) in the AD trade" and "Dwight Howard pulled a butt muscle taking a selfie" jokes, but wasn't all the way in the deepend either. Shaq was fine.

Rookie of the Year Award
Luka Doncic won with 98 of the 100 first place votes. Hate to say it: the media sure made it seem that the race would be much closer. Luka has been the clear front runner since November and, truth be told, him losing would be an indictment more on the Mavs tanking the second half of the season than his individual performance. Trae Young had a ROY type of year in most years, as did DeAndre Ayton. Luka was just something different. Whether it was due to playing professionally for a year, the situation he fell into, or whatever it may be… Luka Doncic was the Rookie of the Year, and won.

Most Improved Player Award
Most regular season awards, when handed out in late June, seem odd. The MVPs have all had disappointing playoff performances, the coaches of the year missed major series adjustments, and the rookies of the year haven't played in months.
The Most Improved Player, this year, was an exception to that norm. Pascal Siakam beat out DeAngelo Russell and De'Aaron Fox for the MIP award after finishing a tremendous playoff run with a championship. For all of the "Kawhi Leonard is old school and did it with no other super stars" talk, Siakam certainly played like the super star he "wasn't."

Sportsmanship and Teammate of the Year Award
Is there any NBA player more liked by other NBA players than Mike Conley? Further, has anyone been able to define their career with toughness and be universally beloved? Mike Conley is an impressive teammate, and was appropriately recognized for his role in mentoring a young team in Memphis this season.
People forget that it wasn't that long ago that Conley was a force and throwing wrenches in analysts playoff predictions. After an injury plagued season a year ago, and trading Marc Gasol in the middle of the season this year, Captain Conley became Coach Conley in many ways. His impact will be seen on the future generation of Grizz, and Utah ought to feel lucky to add a veteran back court leader for next season. Congrats to Mike Conley, all accounts indicate these awards couldn't have gone to a better guy.

6th Man of the Year
The 6th Man is always an interesting award because it is inherently not the best player on his team. It goes to a key bench player that swings momentum, usually a young guy early in his career or a veteran in the twilight of his own.
Except for this year, when two of the Clippers leading scorers were both nominated for the 6th Man of the Year award. The Clippers' Lou Williams, his teammate Montrezzl Harrell, and Indiana's Domantas Sabonis would have all been solid picks for the 6th Man of the Year.
But the winner, for a third time, was career 6th man Lou Williams. Lou Williams, who won the award in Toronto, came in third his season in Houston, and has won it twice now in LA, has become the iconic 6th man.
One interesting thing was in Lou's acceptance speech… He reached out to Harrell, and commented that "it's extremely difficult to be a finalist and lose to a teammate," and that he felt bad for his teammate Harrell. Anyone ever going to ask Lou if he is throwing shade at his teammate in Houston Eric Gordon, who won the award when he came in 3rd in 2017?!
(For the record, he's probably absolutely not throwing shade, and is probably just relating to his teammates current emotion, which is very kind. Probably.)

Community Service Award
Bradley Beal went with the LeBron James approach to his off the court endeavors by helping work with and build up schools in the DC area. Specifically, Beal created a new path for many underserved kids.
Where he really won, however, was in bringing two right hand men to stage. Clearly that's why he shoots so well: he has two right hands! But on a more serious note, Beal's commentary and moment was uplifting, and one of the highlights of the awards show.

Sager Jacket
Who else could have won this besides Robin Roberts? Further: who the heck do they hand this one to next year? Perfect pick for the award, and incredibly powerful moment.
I would hate to have to be the person who follows up with that award next year.

Coach of the Year
Coach Budenholzer came into replace Jason Kidd in Milwaukee last offseason, and saw a team that got beat in the first round turn into a contender with an MVP. Nick Nurse dealt with a lot in Toronto and Michael Malone was successful in Denver, but the Bucks' turnaround was clearly due to a shift in command. Budenholzer was an easy pick there.

Defensive Player of the Year
Paul George and Giannis Antetokounmpo were both nominated for the MVP and DPOY awards. In fact, a big part of their MVP cases were their extraordinary defensive analytical statistics. Both PG13 and Giannis were incredible defenders that could lock up multiple positions. In particular, Giannis Antetokounmpo can cover all five positions effectively.
The award, however, went to rim protecting big man Rudy Gobert for the second year in a row. Gobert anchored one of the NBA's best defenses in Utah, and was the black hole that the Jazz funneled their men into as the shot clock winded down. Gobert's role was smaller than Antetokounmpo or George, but he did it at an elite level.
But one wonders, "what gave him the edge over Antetokounmpo?"
PJ Tucker may have an idea… https://twitter.com/Rockets_Insider/status/1143355557790834688

Executive of the Year
In a similar vein to Coach of the Year, the Milwaukee Bucks were rewarded for their big shift last summer. Further, the Bucks front office went out of their way at mid season to add in big shooters to prepare for the playoff run. Jon Horst, the GM of Milwaukee, represented the franchise in winning this award.

Most Valuable Player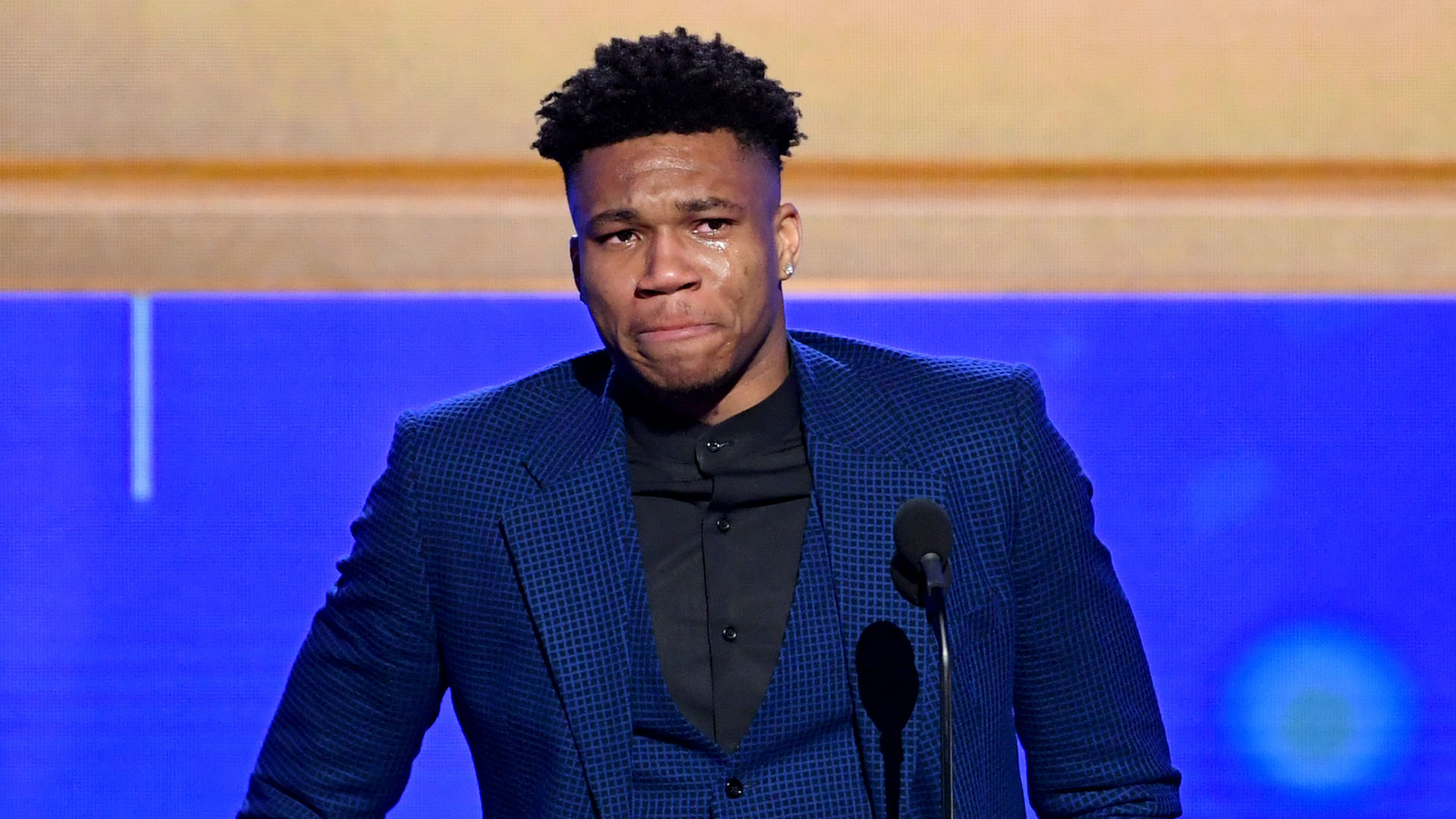 While Paul George rounded out the three nominees, James Harden and Giannis Antetokounmpo were the two players fighting out the MVP award.
Harden had an unprecedented offensive season, setting records unseen by perimeter players while dominating with Wilt Chamberlain level scoring performances. In a season where critical teammates missed major portions of the season, the reigning MVP improved his game on both ends. Harden improved his defense, was top 2 in deflections and steals per game, and became a reliable post defender in Houston's switching scheme. In conjunction with averaging 36 points per game, Harden had nine games in which he scored over 50 points. In following up his MVP campaign from 2018, Harden wrote quite an MVP resume.
Giannis was not just the best player on the team with the best record in the NBA, he was a physically imposing force in doing so. Antetokounmpo guarded all five positons, and wove around them for demoralizing dunks on the offensive end. He spearheaded the offense and defense that combined for the league's best point differential. Giannis presence was a combination of Shaq like interior power and LeBron like open court explosion.
The truth is, in most seasons either one of the two players would have been an MVP. While both had their post seasons end disappointingly early, Harden and Antetokounmpo had historic regular seasons worth remembering.
Giannis won the contest that felt like a toss-up all year long and Harden came in second in voting for the third time in five years. Antetokounmpo, just 24 years old, is the third youngest NBA MVP ever. His emotional speech shed light on his motivation: the memory of his late father. Hats off to the NBA MVP Giannis Antetokounmpo.

The Theme: A Global League
It makes some sense: in the first season an NBA team from outside of the United States hold the Larry O'Brien (and for the first time can really say they're the "World Champs"), the NBA Awards were dominated by players born in other Countries. Luka Doncic, ROY, is a Slovenian that played professionally in Spain. Pascal Siakam immigrated to Texas from Cameroon as a high schooler to pursue a future in basketball. Lou Williams won the 6th Man award, but finalist Domantas Sabonis is the son of Lithuanian superstar and Portland Trailblazer Arvydas Sabonis. Rudy Gobert was born in northern France and played in the French Men's league for three years before coming to the NBA. Giannis Antetokounmpo's MVP rounded out international motif of the night as the son of Nigerian refugees in Athens, Greece, before coming to the United States to play in the NBA.
The NBA is growing to be a league larger than the American borders. Taking in refugees, and sending ambassadors all over the world, the league has truthfully grown into a much bigger league than Dr. Naismith could have ever imagined.
Some may even call it "Shaq-sized"… ok so maybe he really was the perfect host.

Chris Paul May Start Year in OKC With No Trade Imminent
advertisement
When Chris Paul become a member of the Oklahoma City Thunder in a trade for Russell Westbrook last week, it was assumed that it would only be a pit stop for Paul.
As soon as the deal was done, reports were that Paul was already being shopped by Thunder GM Sam Presti, as he tried to shed payroll in preparation for a rebuild.
Unfortunately this is the worst time to try to move a significant contract, as it is near the end of the free agency and other teams have very little financial flexibility. Because of his limited market, it looks like Paul may stay in OKC for the near future.
The only team that seemed to have interest in Paul was the Miami Heat, as they look to pair a second star alongside their newest addition, Jimmy Butler.
Paul had mutual interest in playing for Miami, where his good friend Dwyane Wade called home for all those years.
Trade talks stalled though when Miami asked for their two first round picks back from the Thunder, which they acquired as part of the deal that sent Paul George to the Clippers.
Because of the Stepien Rule, which states that team's can't trade their first-round picks in consecutive years, the Heat can't trade another first-rounder until 2024 at the earliest.
The Thunder own Miami's 2021 and 2023 first-round picks, the latter of which is heavily protected. Because of those protections, the Heat also won't be able to move another pick until that one is used by the Thunder.
So the motivation to get those picks back is obvious for Miami, as they are staring at the possibility of not being able to trade another first-round pick until 2026 when that pick becomes unprotected.
For the Thunder, trading two first-round picks would be tough to swallow as they got two first-rounders along with Paul, so in some regards using picks to get off that contract equates to them trading Westbrook for nothing.
If Paul does in fact start the season with the Thunder, you have to wonder how bad they will really be. Last year, the Thunder went 49-33 and made the playoffs.
While they lost Westbrook and Paul George, they have added Paul, Danilo Gallinari and Shai Gilgeous-Alexander giving them a surprisingly solid roster to compete in the Western Conference.
Enes Kanter Already Becoming a Fan-Favorite in Boston After Taking Shot at Kyrie
advertisement
The Boston Celtics announced their newest two members in a press conference today, as Kemba Walker and Enes Kanter were introduced to the media.
Walker may be the headliner, but Kanter is the type of player that offers the media great headlines, as he has always spoken his mind and is a great quote.
Well, Kanter got the whole room laughing at the press conference when he was asked why he chose to wear the No. 11.
When Kanter says that, "He wants to be the last guy to wear it," he is referring to a quote from Kyrie Irving when he was introduced to the media a few short years ago.
At the time, Irving was still loyal to Boston and was at least articulating the notion that he would be so good that his number would one day be hanging in the rafters.
Now Kanter is wearing the No. 11 for the Celtics, while Irving is hoping to get his number up in the rafters of the Barclays Center for the Brooklyn Nets.
With Kanter's sense of humor and hard-nosed intensity on the floor, is is sure to become a fan-favorite in Boston. If he isn't one already.
Klutch Sports' to Become Part of United Talent Agency's Sports Division
advertisement
Klutch Sports is the sports agency run by LeBron James' close friend and agent Rich Paul. Klutch represents many of the best basketball players in the NBA, namely LeBron's newest teammate Antony Davis.
Paul has been building out an impressive client list ever since leaving CAA to form his own agency back in 2012. Now his work is paying off in a big way, as Klutch is set to become part of one of the biggest talent agencies in the world.
United Talent Agency is a major player in Hollywood, representing big-name movie stars such as Kevin Hart and Angelina Jolie.
Up to this point, United Talent did not have their own sports division, so they are essentially making Klutch that division. As part of the deal, Paul will still operate Klutch under that name, but will also be the head of UTA sports.
For years the narrative around Klutch is that it was a somewhat puppet agency for LeBron, where the NBA superstar could represent his friends and wield massive power in the league, with Paul just being the face.
While it is clear that Klutch's motives align with LeBron's at times, such as when Davis forced his way to the Lakers, this deal is more about Paul than it is about LeBron.
One of the biggest talent agencies in the world is looking at Paul and saying they want him to be the face and voice of their sports division. Having LeBron as a client surely helps that image, but it is still one that Paul has earned on his own.
Three years ago, Phil Jackson came under fire when he referred to LeBron James' close friends and business associates as his posse.
James argued in behalf of his friend and all the hard work they have done to become the best at what they do in their respective fields.
As we see the massive success of Paul as an agent and Maverick Carter as a producer, it is about time we give these men the credit for the success that they have earned, rather than just giving all of that to LeBron.